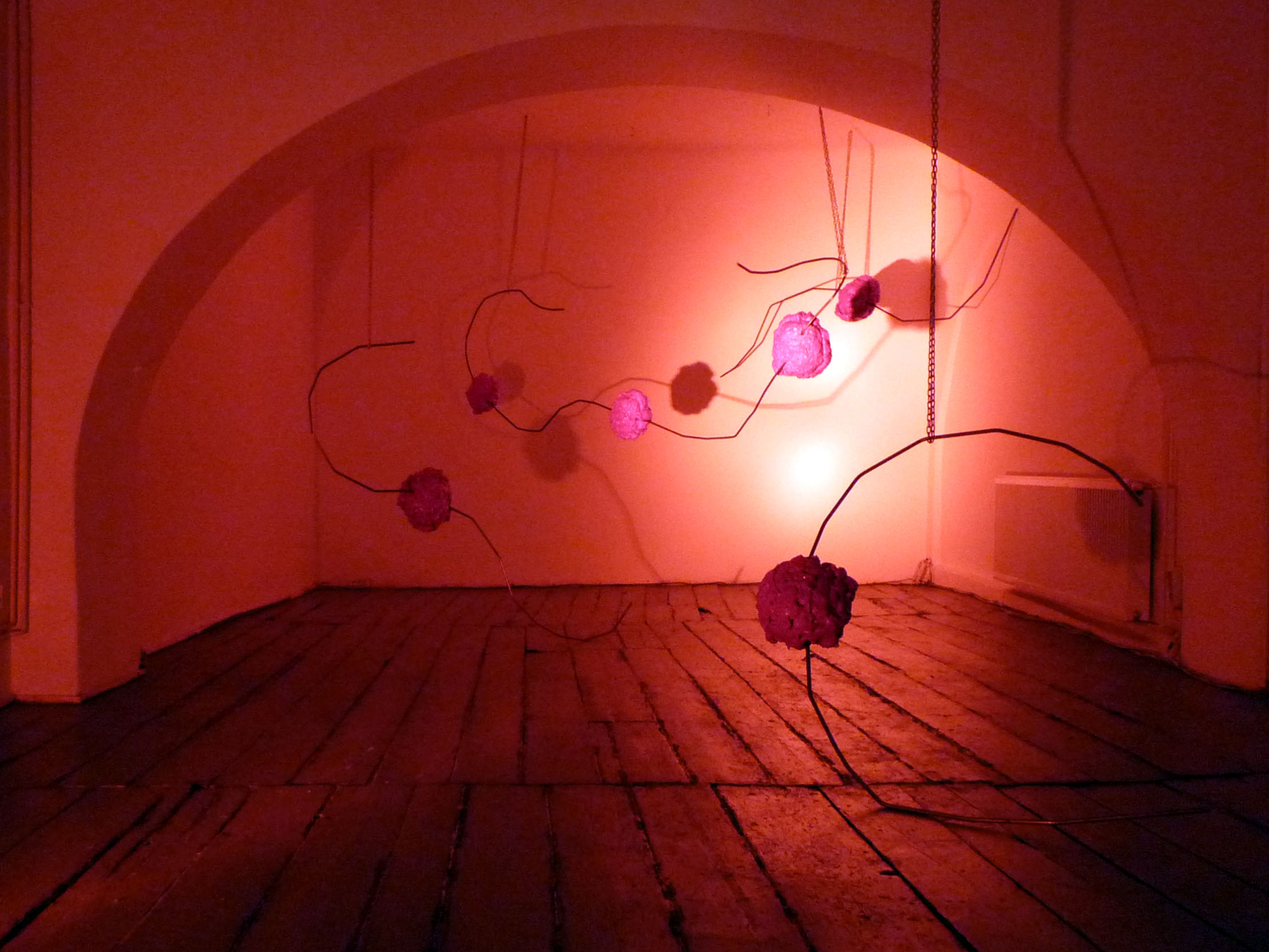 I was sat at the corner of a table
2020
Steel, polyurethane foam, acrylic, resin

exhibition views from Ostavinska Gallery in Belgrade, Serbia
photo credits: Jelena Mijić, foto tim KC Magacin

The exhibition is a result of a month-long residency at Belgrade Art Studios. The work presented is a visual sketch and experimentation around ongoing research that Anna Jarosz has been undertaking during her stay in Belgrade. "I was sat at the corner of a table" is a reflection around the notion of superstition and its connection to the collective experience of trauma. An exploration of significant cultural links between the artist's motherland of Poland and the host country Serbia, and furthermore how the uncertainty of current reality allows space for superstitious beliefs to re-emerge and flourish. Yet, pre-Christian pagan beliefs stand as a direct juxtaposition to the religion that is strongly embedded in the societies and cultures of both countries. Superstition becomes, in a way, a safe haven for those who have lost their minds, but also exist in a collective unconsciousness and is characterised by a fear of the unrevealed. The main research questions that Anna Jarosz poses are how trauma connects the experiences of people living within the same social structure and how the mythologies around superstition determine the system of beliefs and navigation of the community.